Shannen Doherty Nearly Quit Job Over Lottery Win Prank – July 31st, 2012
There cannot be many better feelings that finding out you are a lottery winner.
Scooping a life-changing sum of money means that individuals no longer need to worry about getting a good job or how they can afford to go on holiday this year.
Shannen Doherty, star of TV shows Beverly Hills 90210 and Charmed, knows exactly what this feeling is like. Unfortunately for her, she was the victim on an elaborate prank.
The gullible actress said that whenever lottery jackpots rolled over to a significant sum, all the cast and crew on the set of Charmed would buy some tickets.
She added: "The next day comes around [so] … I grab my lotto ticket, go back to the make-up trailer, sit there, look through the newspaper – and I've won. I jump up – I'm screaming hysterically – I run out of the make-up trailer, I run to my trailer, I gather up all my stuff, I run to my car, jump in, put it in drive and start peeling out of the lot."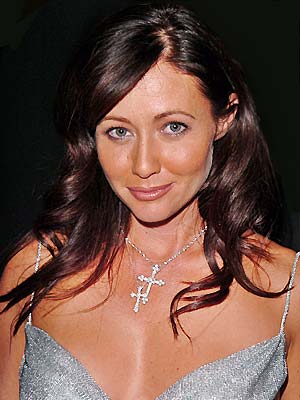 So excited was Doherty by her lottery win, which she believed was between $42 million and $52 million, that she decided there and then to quit her job on the successful TV show, possibly to enjoy a slower pace of life.
But, her joy proved to be short-lived after the cast and crew owned up to the joke. After realising she was in fact not a multi-millionaire, Doherty admitted she started to cry hysterically and tears trickled down her face.
One can only imagine the emotions she must have been growing through at this stage, as Doherty had probably already planned her ideal vacation to celebrate. However, she was brought back down to earth with a bump as she realised she would have to carry on being an actress.
Over course this would not have happened to Doherty if she had bought her lottery tickets online from theLotter, where customers enjoy free SMS winning notifications to ensure they never miss a big win!
Picture Credit: People